Leapin' Leprechaun 5K: March 17, 2018
The Fifth Third Bank Leapin' Leprechaun 5K is scheduled for ST. PADDY'S DAY! We'll kick off the 2018 race season on March 17th at the Workshop Brewing Company. We anticipate a large crowd this year and with all the extra leprechauns running around we suggest registering early to not only save your gold but to secure your preferred t-shirt size too!
NEW THIS YEAR
Race Course: This year we'll start and finish at the Workshop Brewing Company. That means MORE fun for runners and spectators.

BEER: Our friends at the Workshop Brewing Company have brewed up a special Irish Stout for race day. They'll be serving the Switchblade #6 Traditional Irish Stout this year.

---
Big Little Hero Race: April 14, 2018
This is a superhero themed race! Please come wearing your favorite superhero costume. The fun run is free, and there are prizes for all children who participate. NMC's College for Kids will sponsor the fun run so that every child that participates will receive a cape!

After the event join us on NMC's Main Campus for the awards ceremony, prizes and fun events for kids of all ages. We will have face painting, balloon animals and more! All proceeds of this event will benefit the Big Brothers Big Sisters of Northwestern Michigan.

---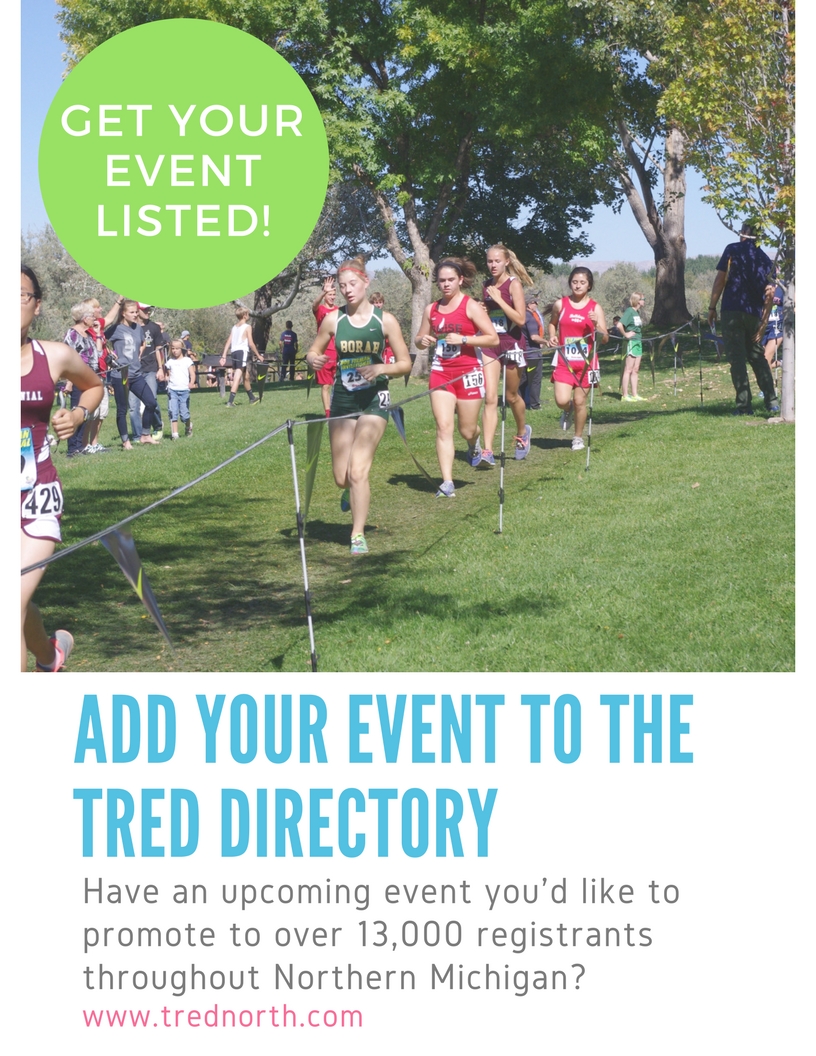 ---
What is TRED?

Traverse Region Event Directive's mission is to celebrate healthy living through the promotion of quality competitive events in the Greater Grand Traverse Area.
The TRED email newsletter is a monthly email blast that reaches over 13,000 people in the Grand Traverse area. Our goal is to share information and to bring the power of numbers to each event, promoting quality athletic events in our amazing location. Be sure to check out our event calendar to find out what is going on in and around Traverse City. If you are a runner, a cyclist or anyone that appreciates healthy living this is the place for you. Visit our TREDNorth website at trednorth.com.
---
TRED eNews is digitally powered by Byte Productions