Stars, Stripes & Splatter - June 30th
Join Grand Traverse Resort and Spa Saturday, June 30, 2018, for Stars, Stripes, and Splatter, a 5k Color Race! This is a color run style event with color stations featuring patriotic colors.

The 3.1 mile course will start at Jazz Live Field on the grounds of Grand Traverse Resort and Spa and loop back to the start area, with portions of the race running on Lautner road.

The race will be followed by an after-party with refreshments, an inflatable obstacle course, and color toss.

We are pleased to announce that in 2018 we will continue our partnership with Habitat for Humanity-Grand Traverse Region! We hope to support local Habitat-GTR efforts through volunteer partnerships as well as by helping to grow donations and interest.

---
Meijer Festival of Races - July 7th
Imagine...You're lining up with thousands of runners just like you on a beautiful Traverse City morning. You enjoy the picturesque views of Grand Traverse Bay as you push yourself to beat last year's time. You come to the final stretch downtown and you're re-energized by thousand of cheering fans all the way to the finish line.
Don't just imagine yourself participating in the Meijer Festival of Races. Set a goal for yourself and be there on last day of Cherry Festival. Sign up early and save money on your registration.

---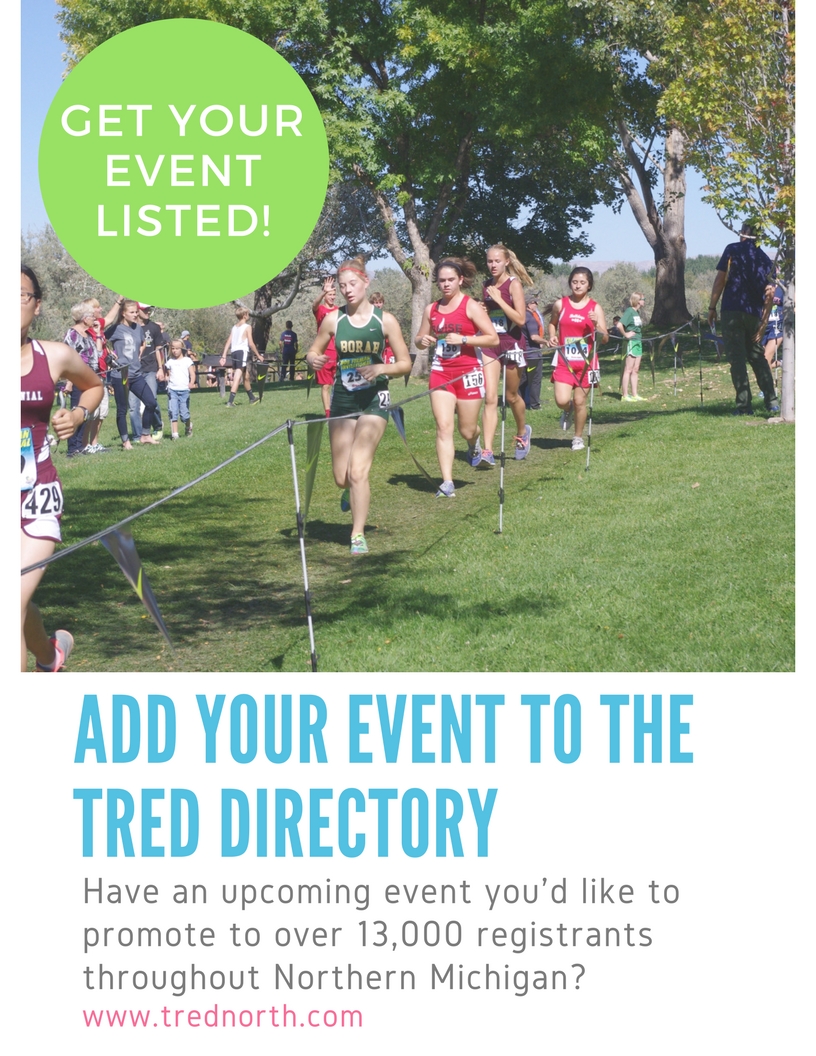 ---
What is TRED?

Traverse Region Event Directive's mission is to celebrate healthy living through the promotion of quality competitive events in the Greater Grand Traverse Area.
The TRED email newsletter is a monthly email blast that reaches over 13,000 people in the Grand Traverse area. Our goal is to share information and to bring the power of numbers to each event, promoting quality athletic events in our amazing location. Be sure to check out our event calendar to find out what is going on in and around Traverse City. If you are a runner, a cyclist or anyone that appreciates healthy living this is the place for you. Visit our TREDNorth website at trednorth.com.
---
TRED eNews is digitally powered by Byte Productions
TRED brought to you by:
---


---



This month's TRED blast brought to you by Blarney Castle.
Serving Michigan customers since 1933.With more than 120 EZ Mart convenience store locations, your nearest EZ Mart store is just around the corner. Blarney Castle also offers Propane and Home Heating Oil service as well as Commercial Fuel and Bulk Lubricant sales.

---
Events in NW Michigan
---
Sue DeYoung/Judy Edger Walk/Run/Cure BreastCancer 5K Fun Run
May 12, 2018
---
TART Trails' Tails to Trails 5K
May 19, 2018
---
North Mitten Half Marathon, 10K & 5K
May 25, 2018
---
June 30, 2018
---
July 7, 2018
---