Dune Dash - August 18th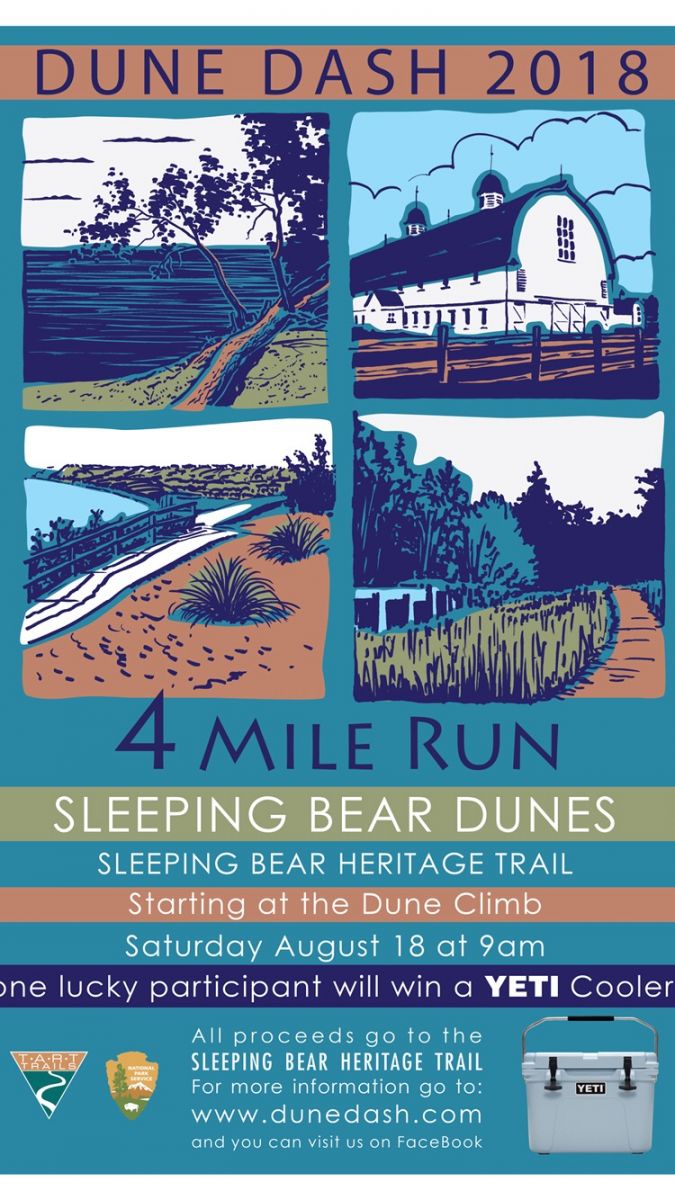 Just Dune It! Join us for the Seventh Annual Dune Dash 4-mile run/walk on Saturday, August 18, 2018.
The race course showcases the Sleeping Bear Heritage Trail located in the Sleeping Bear Dunes National Lakeshore. Starting and finishing at the base of the Dune Climb, runners follow the paved Sleeping Bear Heritage Trail past rolling dunes and beautiful forests to the turn around point at historic Glen Haven.
Don't miss your chance to experience one of the most beautiful scenic runs in Michigan.
All proceeds from this event will go to the maintenance and continued construction of Sleeping Bear Heritage Trail.
For more information go to www.dunedash.com.


---
Break a Wave Swim - August 26th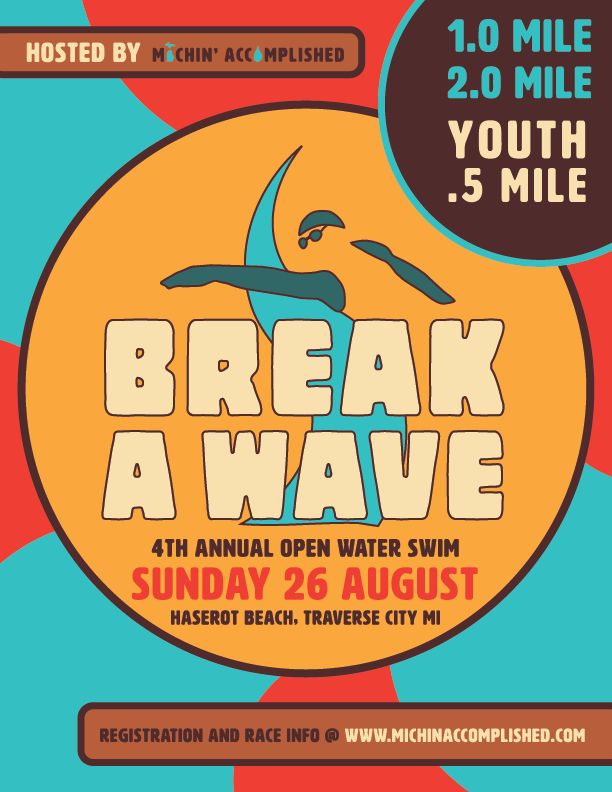 The fourth-annual Break a Wave Open Water Swim takes place on Sunday, August 26th, charting a beautiful adventure through the clear blue waters of Old Mission Harbor on East Grand Traverse Bay. Choose from 0.5-mile (youth ages 9-11), 1-mile or 2-mile distances on a scenic out-and-back course, all starting and finishing at Haserot Beach.
Join us in supporting learn-to-swim programs and water safety education in our community!
Find out additional race and volunteer information at www.michinaccomplished.com.


---
Blue Ribbon Run for Prostate Cancer - September 29th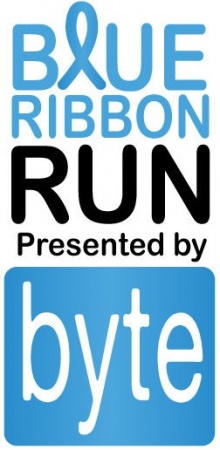 The 4th Annual Blue Ribbon Run 5K raises money for the Traverse City Chapter of Us TOO, Prostate Cancer Education and Support Group.
Run or walk the 3.1 miles through Central Neighborhood, starting and finishing at the Filling Station.
Use promo code: TRED for 20% off adult registration fees until August 15th!
---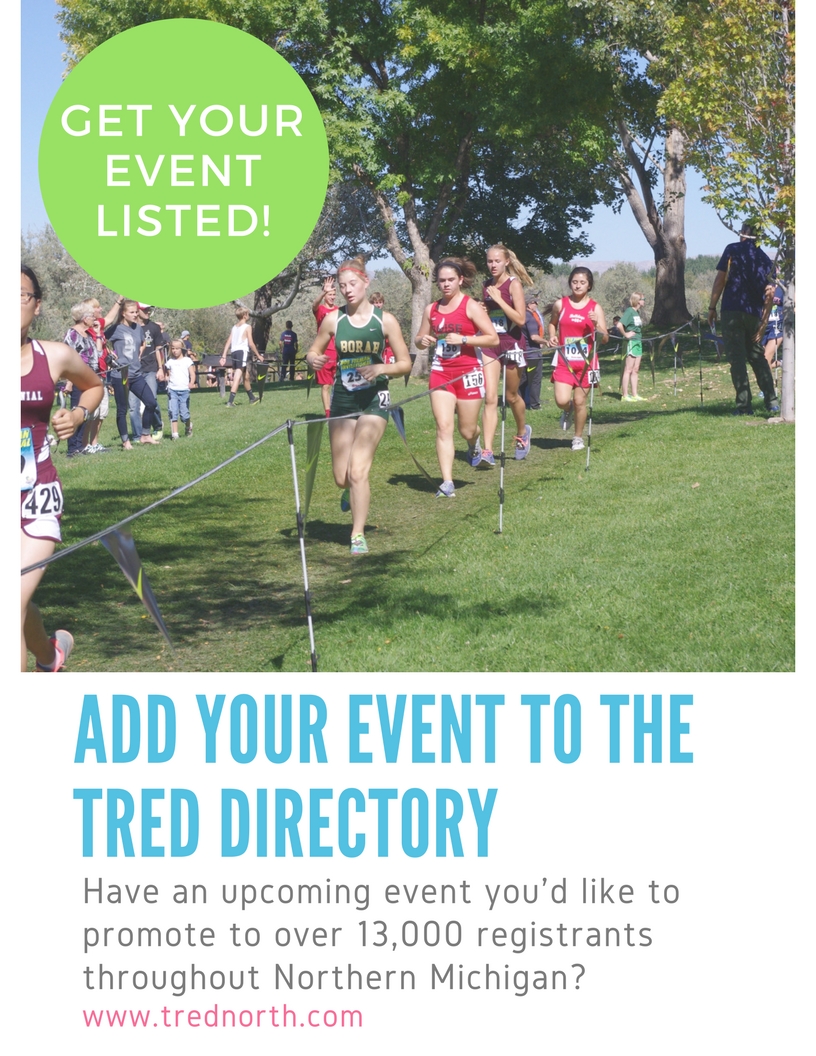 ---
What is TRED?

Traverse Region Event Directive's mission is to celebrate healthy living through the promotion of quality competitive events in the Greater Grand Traverse Area.
The TRED email newsletter is a monthly email blast that reaches over 13,000 people in the Grand Traverse area. Our goal is to share information and to bring the power of numbers to each event, promoting quality athletic events in our amazing location. Be sure to check out our event calendar to find out what is going on in and around Traverse City. If you are a runner, a cyclist or anyone that appreciates healthy living this is the place for you. Visit our TREDNorth website at trednorth.com.
---
TRED eNews is digitally powered by Byte Productions