Jingle Bell Run - December 16th

It's time for the Annual Jingle Bell Run 5K, a dash through the holiday festive neighborhood streets of Traverse City, MI. Come dressed in holiday apparel and run with over 600 of your best running friends!

And Jingle Bell runners can help support Meals on Wheels of Northwest Michigan with a special donation link in the name of YOU and Jingle Bell Run.

---
Frozen Foot Race - January 19th
The January event has been one of Northern Michigan's staple running events since the late 1980's. Held primarily in the Huron Hills area of Traverse City, the event is an annual favorite of the area's year-round running community. In addition, 2019 members of the Traverse City Track Club can participate in the event FREE of charge.
The 5 mile footrace begins at 9:30 and starts and finishes near Eastern Elementary School in Traverse City. Number pick and late registration is held at Eastern Elementary School in Traverse City. Just prior to the 5 mile event, a 1 mile fun run (not timed) for runners 12 and under starts at 9:00.

---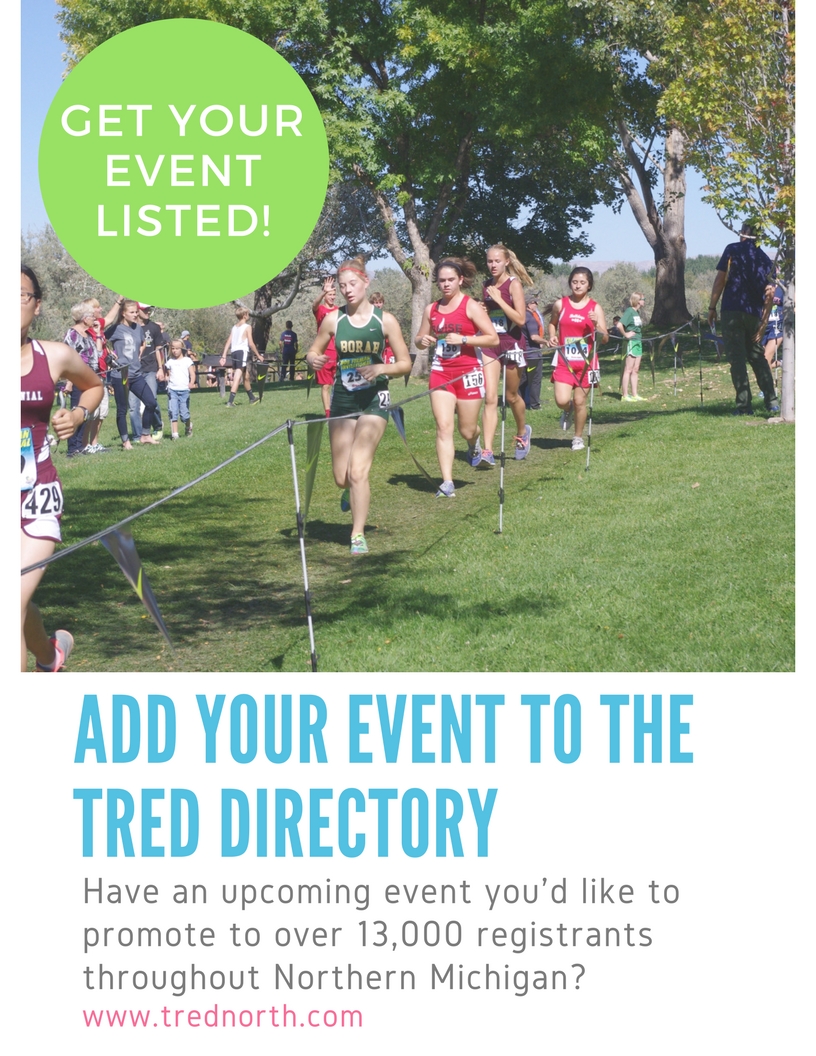 ---
What is TRED?

Traverse Region Event Directive's mission is to celebrate healthy living through the promotion of quality competitive events in the Greater Grand Traverse Area.
The TRED email newsletter is a monthly email blast that reaches over 13,000 people in the Grand Traverse area. Our goal is to share information and to bring the power of numbers to each event, promoting quality athletic events in our amazing location. Be sure to check out our event calendar to find out what is going on in and around Traverse City. If you are a runner, a cyclist or anyone that appreciates healthy living this is the place for you. Visit our TREDNorth website at trednorth.com.
---
TRED eNews is digitally powered by Byte Productions
TRED brought to you by:
---


---



This month's TRED blast brought to you by Blarney Castle.
Serving Michigan customers since 1933.With more than 120 EZ Mart convenience store locations, your nearest EZ Mart store is just around the corner. Blarney Castle also offers Propane and Home Heating Oil service as well as Commercial Fuel and Bulk Lubricant sales.

---
Events in NW Michigan
---
December 16, 2018
---
January 19, 2019
---
January 20, 2019
---
February 9-10, 2019
---