Peace 5k/10k Ranch Run - September 28th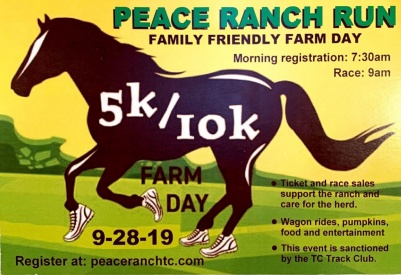 The Peace 5k/10k Ranch Run offers a unique 5k run through the Pere Marquette forest or a rugged 10k trail course. walk, run, or take a ride on a horse-driven wagon. All proceeds benefit rescue horses in our therapeutic herd.

---
Blue Ribbon Run 5K for Prostate Cancer benefiting UsTOO - Saturday, September 28th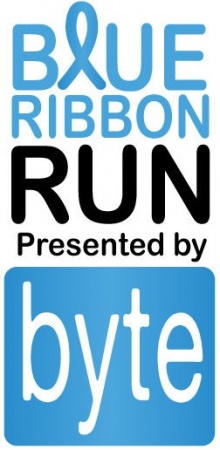 Byte Productions hosts the Blue Ribbon Run 5K benefiting our local chapter of Us TOO, a prostate cancer education and support group.

The start/finish is at The Filling Station and the course will take you along the Boardman Lake along the beautiful TART Trails, Oryana and the beautiful neighborhoods throughout.

Enjoy beer and BREAKFAST pizza at The Filling Station after the race. $1 from each pint and 25% of pizza purchases will be donated back to UsTOO. Timing by Endurance Evolution.
Registration before August 21st is $25 for adults. Kids 12 and under are FREE!

---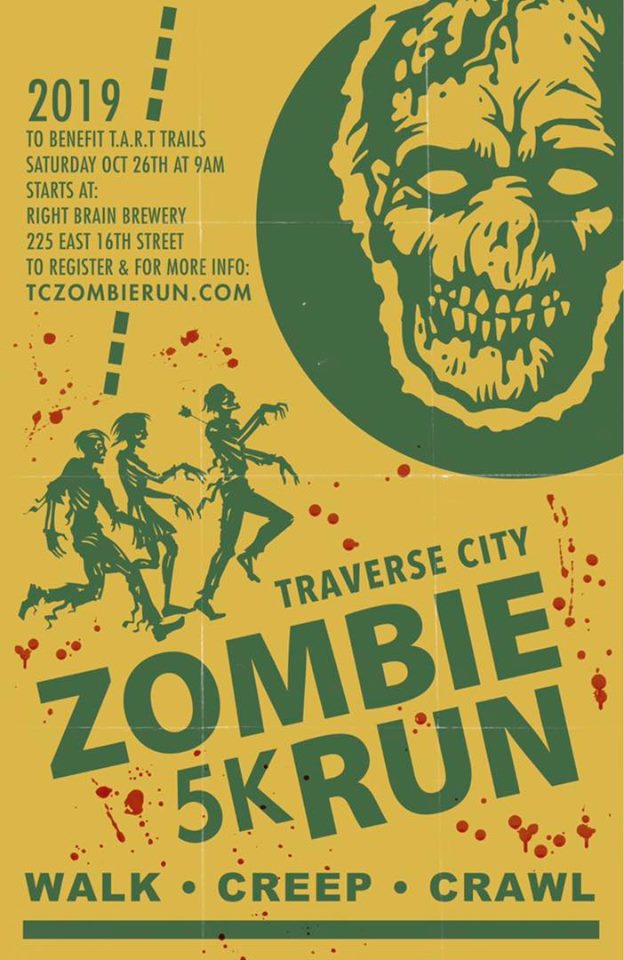 Dead Alert! The Eleventh Annual Traverse City Zombie Run is coming to get you. Saturday, October 26th, 2019.
The Zombie Run has become a Traverse City Halloween tradition. What's not to like? Zombies and beer have always been a winning combination.
Over the years we have seen zombies from all walks of life, or should I say death. Who will show up this year? The only thing we never saw was someone not having a good time! Right Brain Brewery will be hosting the run as always. The run wouldn't by the same without our friends at the Brain, get it? Stick around after the race for the medal ceremony and best costumes prizes. Who says you can't drink before noon? Besides, you're already dead anyway! To register and for more information go to: http://www.tczombierun.com/.

---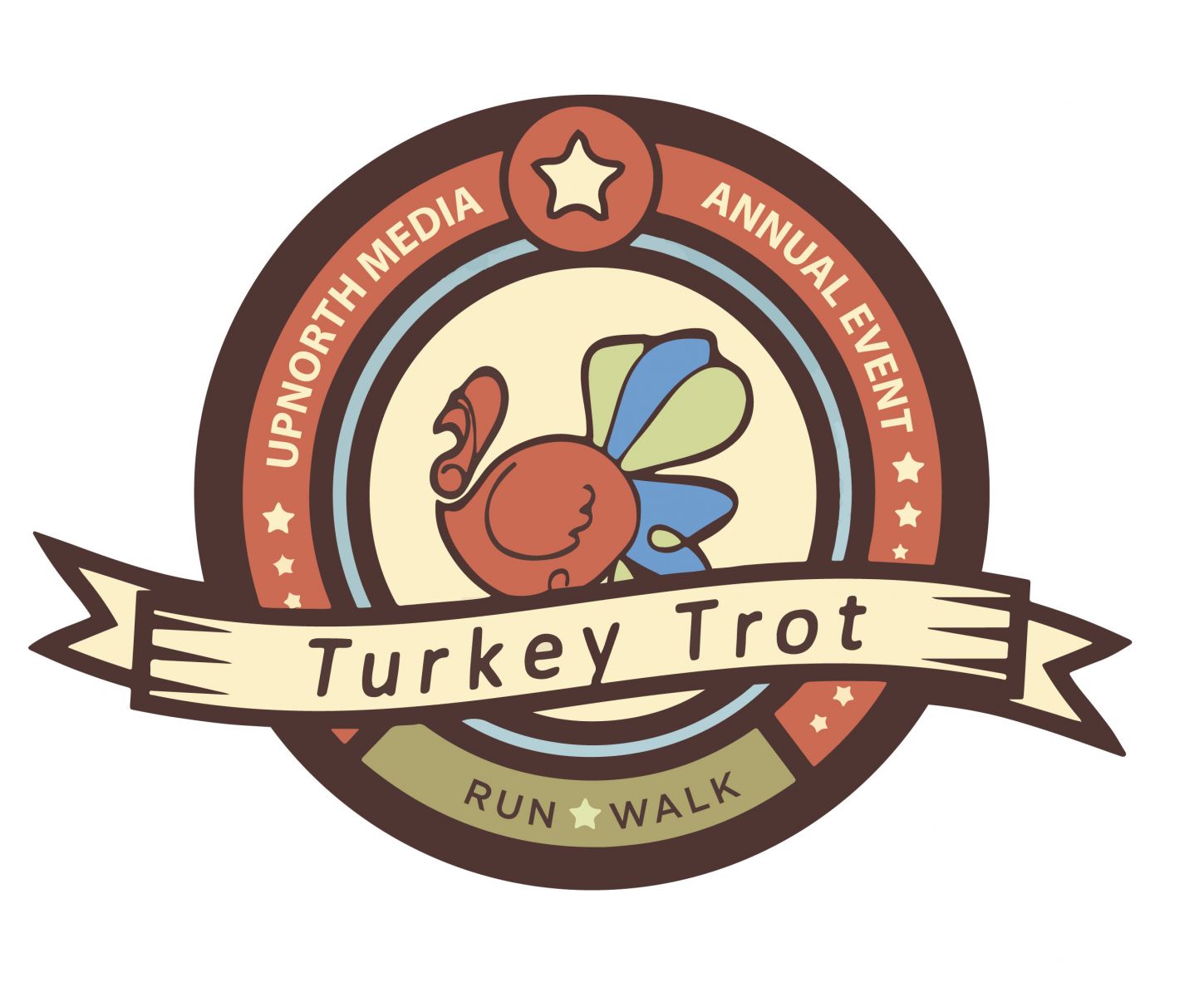 Gobble Gobble. Registration is open for the Up North Media Traverse City Turkey Trot!
The 12th Annual Traverse City Turkey Trot 5K & 5 Mile is a family favorite! We start Thanksgiving day off right with two different race distances; a 5K and a 5 mile, to promote healthy lifestyles as well as give back to TART Trails, Father Fred & more!

All participants receive a commemorative long-sleeve Turkey Trot t-shirt. Invite the whole family to participate in this one-of-a-kind event starting at St. Francis High School in Traverse City, MI.

---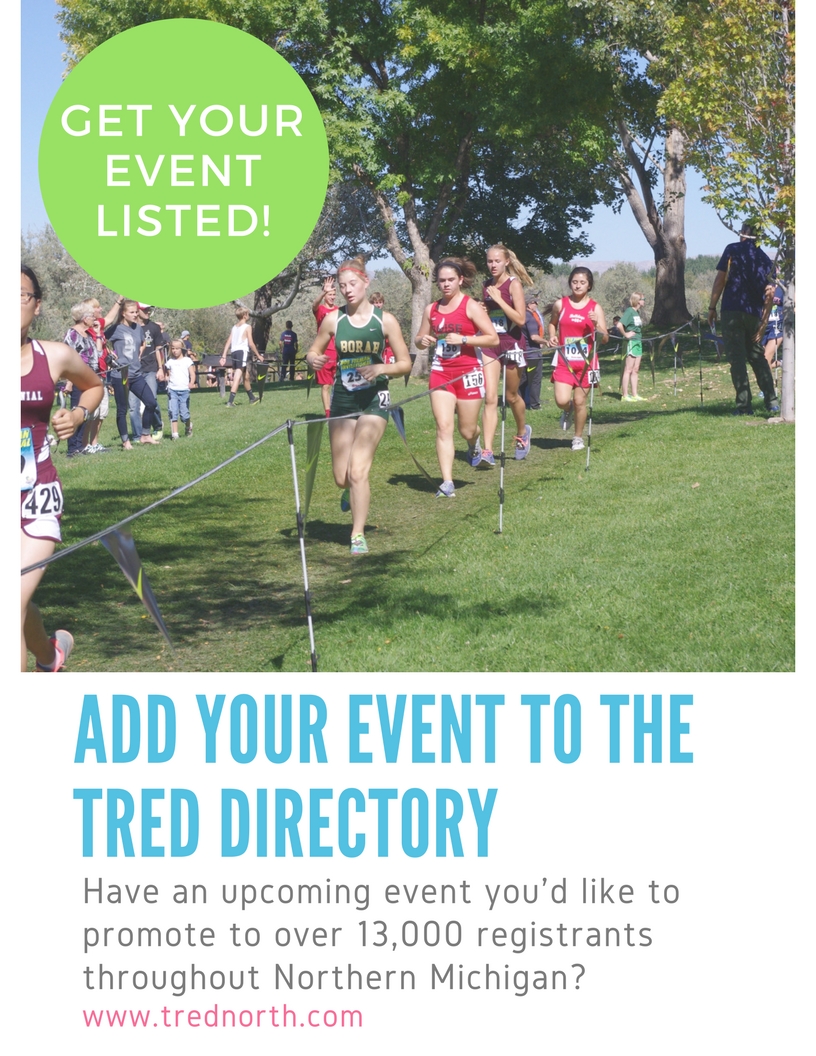 ---
What is TRED?

Traverse Region Event Directive's mission is to celebrate healthy living through the promotion of quality competitive events in the Greater Grand Traverse Area.
The TRED email newsletter is a monthly email blast that reaches over 13,000 people in the Grand Traverse area. Our goal is to share information and to bring the power of numbers to each event, promoting quality athletic events in our amazing location. Be sure to check out our event calendar to find out what is going on in and around Traverse City. If you are a runner, a cyclist or anyone that appreciates healthy living this is the place for you. Visit our TREDNorth website at trednorth.com.