Meijer Festival of Races
July 10th

Imagine lining up with thousands of runners just like you on a beautiful Traverse City morning. You enjoy the picturesque views of Grand Traverse Bay as you push yourself to beat last year's time. You come to the final stretch downtown and you're re-energized by waves of cheering fans all the way to the finish line where you're handed cherries after you cross the line.
Welcome to the Meijer Festival Races, presented by Cherry Bay Orchards. The Meijer Festival of Races is a race series that celebrates the beauty and agriculture in the Traverse City Area along with providing unique race experiences such as finishing on a parade route, or running through an orchard (Half Marathon only). New in 2021, each race will also have a virtual option!
For more information on the Priority Health 5K/10K, McKinley Challenge 15K, and the Half Marathon, click on the "Sign Up" button below.

---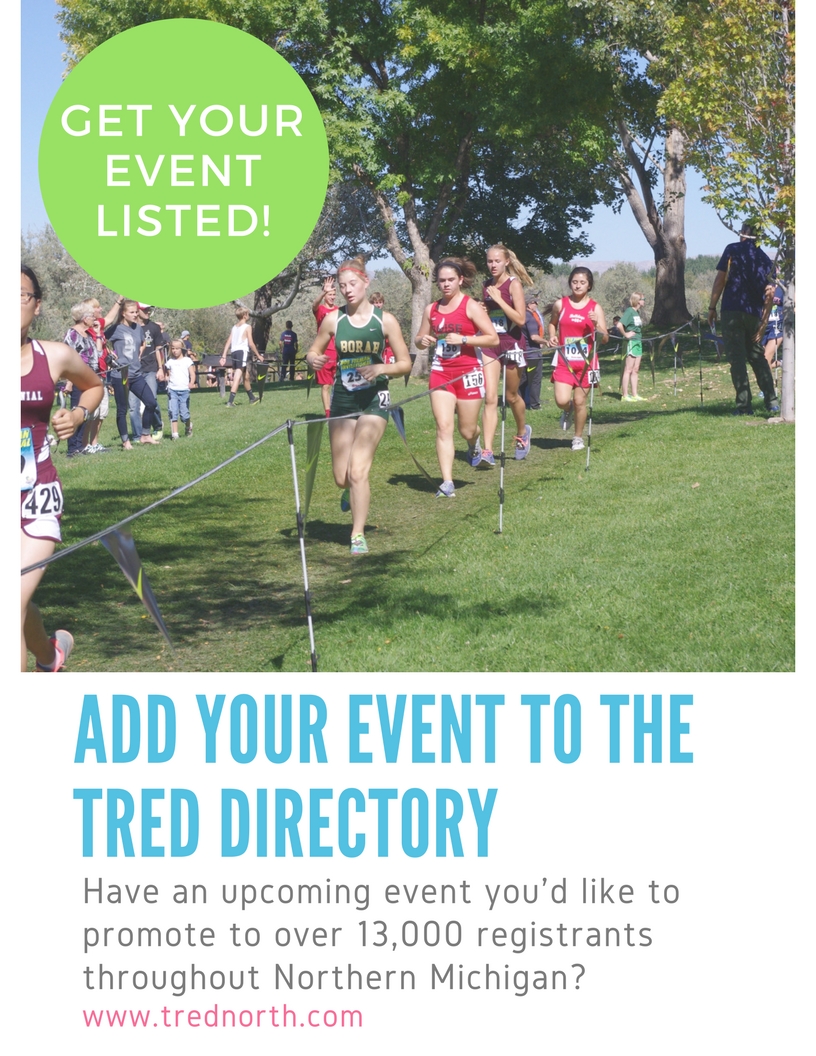 ---
What is TRED?

Traverse Region Event Directive's mission is to celebrate healthy living through the promotion of quality competitive events in the Greater Grand Traverse Area.
The TRED email newsletter is a monthly email blast that reaches over 13,000 people in the Grand Traverse area. Our goal is to share information and to bring the power of numbers to each event, promoting quality athletic events in our amazing location. Be sure to check out our event calendar to find out what is going on in and around Traverse City. If you are a runner, a cyclist or anyone that appreciates healthy living this is the place for you. Visit our TREDNorth website at trednorth.com.
---
TRED eNews is digitally powered by Byte Productions
TRED brought to you by:
---


---
Events in NW Michigan
---
July 3rd, 2021
---
July 4th, 2021
---
George Anderson Memorial Northport Run for Funds
July 4th, 2021
---
July 10th, 2021
---
July 10th, 2021
---
July 17th, 2021
---
AuSable River Festival G.R.A. 10K & 5K
July 24th, 2021
---
July 27th, 2021
---