Blue Ribbon Run 5K: September 23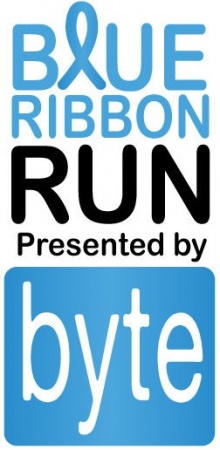 Run or walk in this fun event to celebrate survivors as well as remember those who fought prostate cancer during Prostate Cancer Awareness Month. Proceeds benefit the Us TOO Foundation, a nonprofit established in 1990 that serves as a resource of volunteers with peer-to-peer support and educational materials to help men and their families/caregivers make informed decisions about prostate cancer detection, treatment options and related side effects.
The flat course is perfect for those who are serious competitors, families or walkers. There will be one 5K route (equivalent to 3.1 miles) around Downtown Traverse City. Start and finish at The Filling Station.

Find out more information and how to register here.
---
Zombie Run 5K: October 28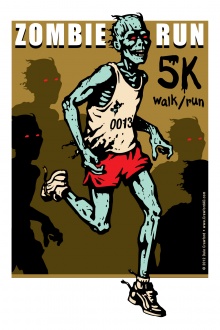 Bring out your dead for the ninth annual Traverse City Zombie Run, October 28th, 2017.
The Zombie Run has become a Traverse City Halloween tradition. What's not to like? Zombies and beer have always been a winning combination.
Over the years we have seen zombies from all walks of life, or should I say death. Who will show up this year? The only thing we never saw was someone not having a good time! Right Brain Brewery will be hosting the run as always. The run wouldn't be the same without our friends at the Brain, get it?
Stick around after the race for the medal ceremony and best costumes prizes. We may have a few other surprises as well. Plus the beer will be flowing, who says you can't drink before noon? Besides, you're already dead anyway!
Find out more information and how to register here.
---
Great Beerd Run 5K: November 11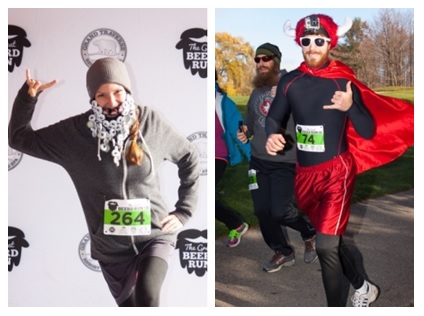 Join us at the Pavilion Tent for the Great Beerd Run- a 5k fun run designed to celebrate all things Beer and Beard. This is an untimed run with on course beer tastings featuring Beards Brewery, Short's Brewery and Right Brain Brewery.
There will also be a post-race Beer Tent featuring a Best Beard Contest, race grub, music, and beer.
Registration Fee includes race entrance, knitted beard beanie, bottle opener/race medal, 3 beer samples, one glass of beer during the post-race party and entrance into post-race party featuring live music. Prizes will be awarded for the First Place Male and Female as well as for Best Natural Beard and Best Assisted Beard.
Categories & Prices :
$40 September- November 11, 2017

NEW IN 2017 We are offering a $30 registration fee with all of the great race perks- minus the beard beanie.
The race is open to participants 21 or over. Must provide photo ID.
Find out more information and how to register here.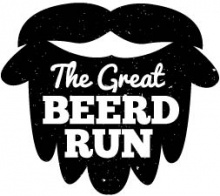 ---
10th Annual Up North Media Turkey Trot:
Save the Date! November 23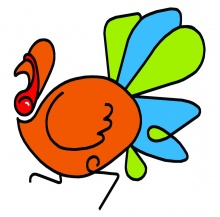 ---
Save the date! See trednorth for event calendar

---
Your event listing here!
Event promoters, please contact us and take advantage of a listing on our calendar and email newsletter blasts.
---
What is TRED?

Traverse Region Event Directive's mission is to celebrate healthy living through the promotion of quality competitive events in the Greater Grand Traverse Area.
The TRED email newsletter is a periodic email blast that reaches over 10,000 people in the Grand Traverse area. Our goal is to share information and contacts and to bring the power of numbers to each event, promoting quality athletic events in our amazing location. Be sure to check out our event calendar to find out what is going on in and around Traverse City. If you are a runner, a cyclist or anyone that appreciates healthy living this is the place for you. Visit our TREDNorth website.
---
TRED eNews is digitally powered by Byte Productions